Taylorsville Youth Council Practices with Fire Extinguishers
November 4, 2020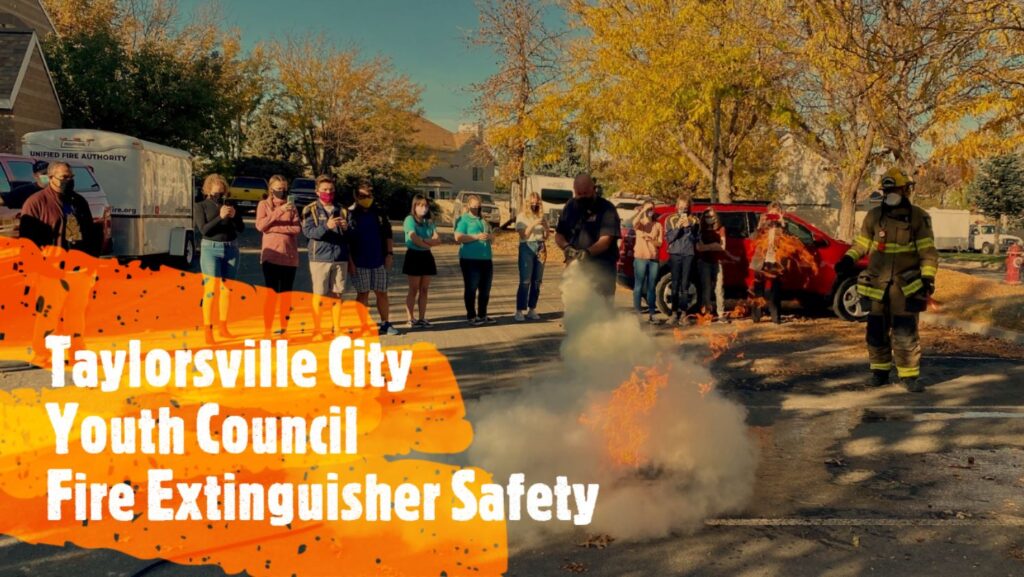 Fire Extinguisher Safety with the Taylorsville Youth Council
We got to have some fun and educate the Taylorsville City Youth Council about fire extinguishers on October 21.
After running through the basics, everyone had the opportunity to try an extinguisher on a real fire!
We were lucky enough to also be joined by Taylorsville City Mayor Kristie Overson.