Cottonwood Heights Crew Wishes Zeena a Happy Birthday
November 10, 2020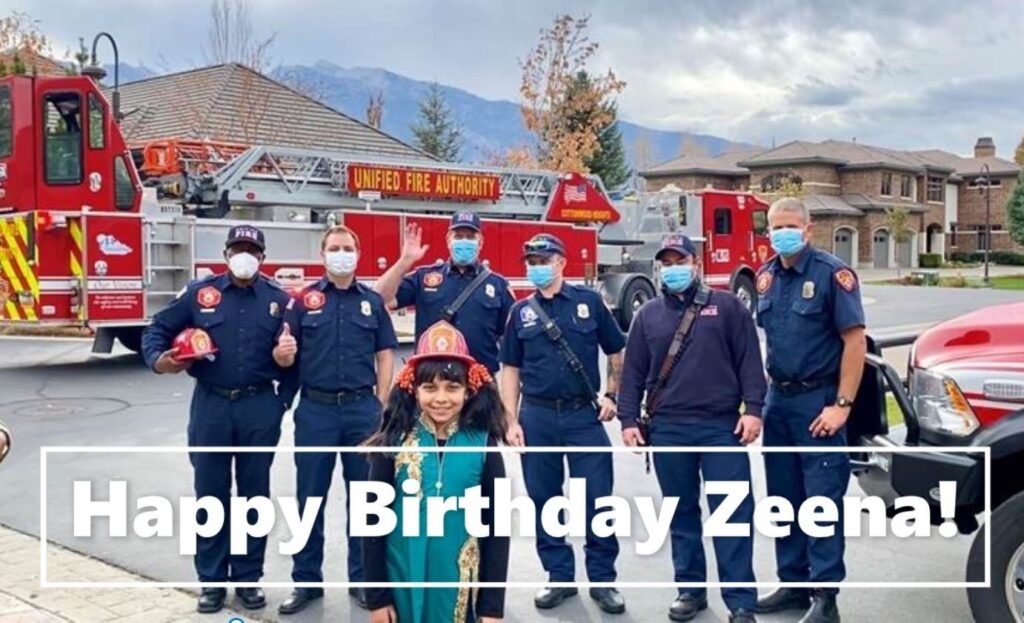 The Station 110 crew made a stop on Friday to deliver a special birthday wish to Zeena at her home in Cottonwood Heights.
She was so surprised and happy to see her local firefighters and apparatus up close… from a safe distance of course.
This was our last community interaction before the new restrictions went into place. We can still drive by to honk and wave for special events if you are interested.