Magna Station #102 Groundbreaking
December 15, 2021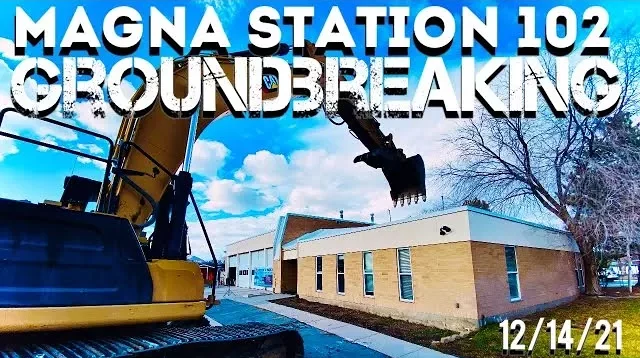 Out with the old, and in with the new!
Tuesday we started demolition on Station #102 in Magna, Utah.
The original station was built in 1979 and sustained significant damage in a 5.7 earthquake that hit the area in March of 2020.
The new station is estimated to take 13 months to complete.
Follow along with our station construction updates.