Video: Utah Responds to Hurricane Laura
August 28, 2020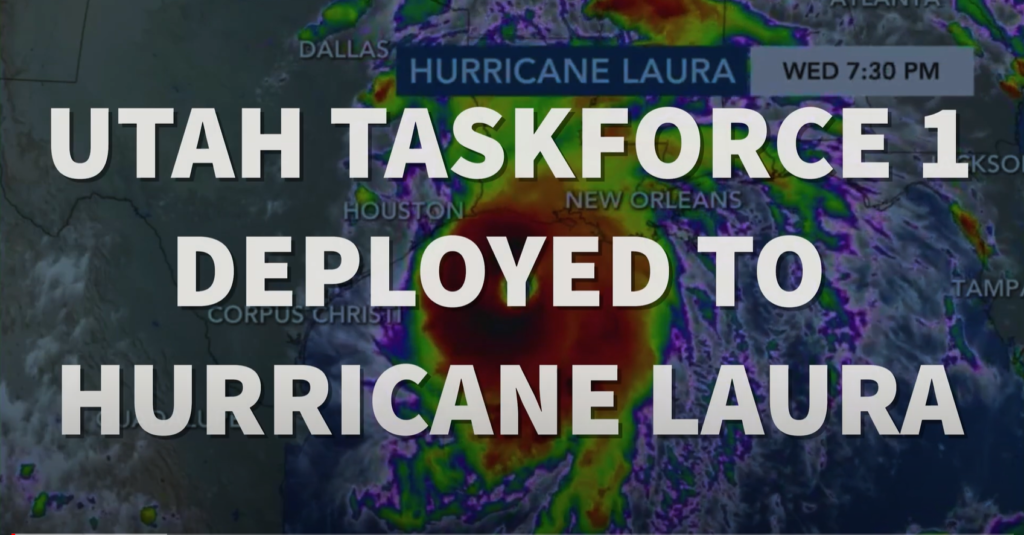 Utah Task Force 1 Deployed to Hurricane Laura
At 6:30 p.m. Wednesday evening, Utah Task Force 1 received an activation notice from FEMA to respond to Hurricane Laura.
The Task Force is reporting to Baton Rouge, Louisiana. Upon nearing the destination, it is likely they will be redirected to areas that have been impacted by the storm.
The hurricane made landfall late Wednesday night/early Thursday morning and will continue moving north through Louisiana and Arkansas over the next few days.
The team is comprised of 80 personnel from UFA, Draper City, Park City, Salt Lake City, South Jordan, West Jordan, and West Valley Fire Departments.
The team left UTTF1 Headquarters around midnight Wednesday night. UFA will be supporting this deployment with 35 personnel.