Video: Structure Fire 08.24.20 (7345 S Winesap Cir.)
August 26, 2020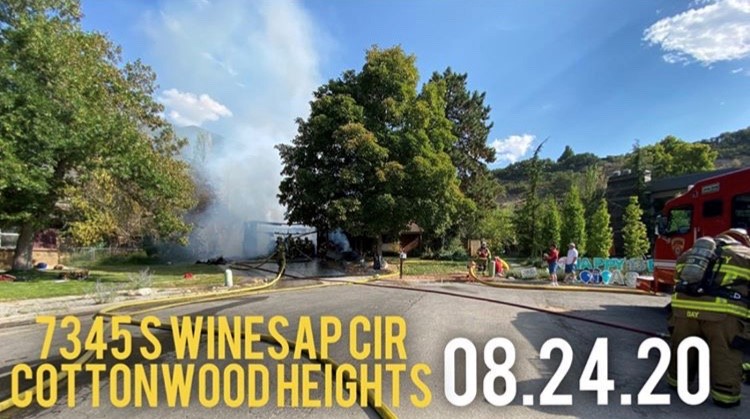 House fire in Cottonwood Heights – 08.24.20 at 4:30 PM
Upon arrival, the garage and back deck were fully involved. Crews immediately took a defensive stance and fought the fire from a protected position.
Once conditions improved, crews quickly searched the home for a report of two missing dogs. During the search the crews came across both dogs who unfortunately didn't make it.
Our heavy rescue crew attempted to revive both dogs with no such luck. To the family affected by your loss, our hearts are with you.