Video: Midvale House Fire 10.10.20
October 12, 2020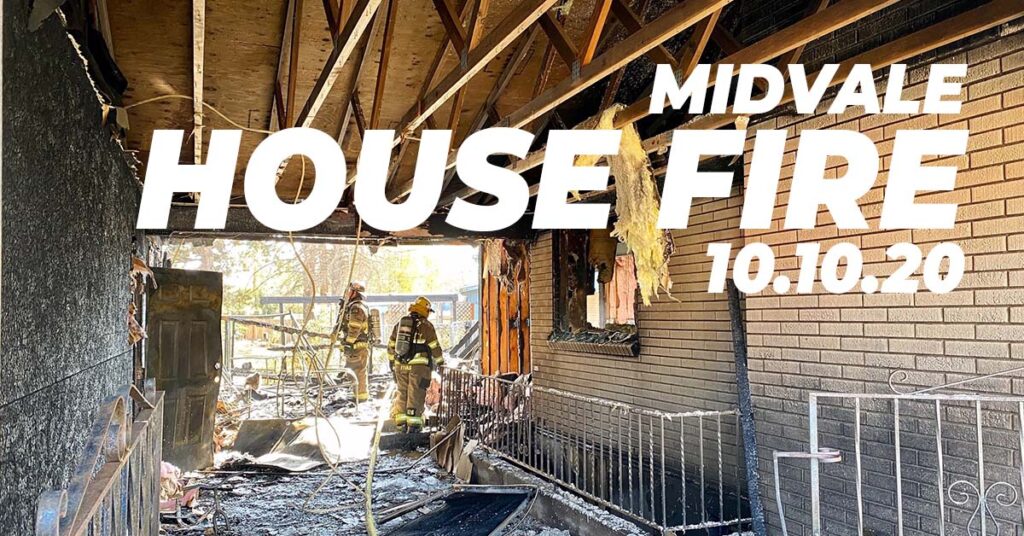 Midvale House Fire Saturday, Oct. 10, 2020
Fast acting neighbor's ensured that all occupants were out of the house, after witnessing a branch fall onto power lines and spark off a significant house fire on Saturday.
Thanks to their quick actions, and fast response time by first in fire crews, nobody was injured in this wind fueled fire.
Crews were able to quickly extinguish the flames before they spread to adjacent properties. Many thanks to Murray City Fire, Sandy City Fire and Unified Police Department for their support.