Video: Fire Academy – Week 14 of 16
August 31, 2021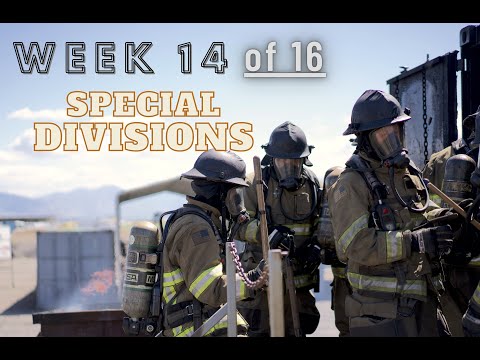 Fire Academy – Week 14 of 16
Welcome to Week #14 of Fire Academy for Unified Fire Authority's Recruit Class #54. Better late than never!!
This week was about a few of the special divisions that we have to offer here at Unified Fire.
Also featuring Recruits Krinke and Dugan.
0:00 – Intro
1:02 – Weekly Overview
3:22 – Honor Guard
4:18 – Special Operations
5:49 – Recruit Krinke
7:50 – Training Specialist Anderson
10:05 – Firefighters and Cancer
12:10 – Recruit Dugan
14:20 – Bonus Material
Stay tuned for more! #unifiedfiretraining
? FOLLOW US ON ?
YouTube: Unified Fire
Insta- @unifiedfire @ufafiretraining
Facebook- @unifiedfireauthority
Twitter- @fireauthority
Hashtag- #unifiedfire​​ #ufafiretraining​​

Podcast- Fully Involved
**NEGATIVE COMMENTS containing harassment or profanity will not be tolerated. Such comments will be moderated/deleted by Unified Fire Authority at our discretion. Please keep comments respectful and constructive. We look forward to your engagement!
Music provided by Bensound.