Podcast: Employee Assistance Program (EAP) – We're Here to Help
March 22, 2021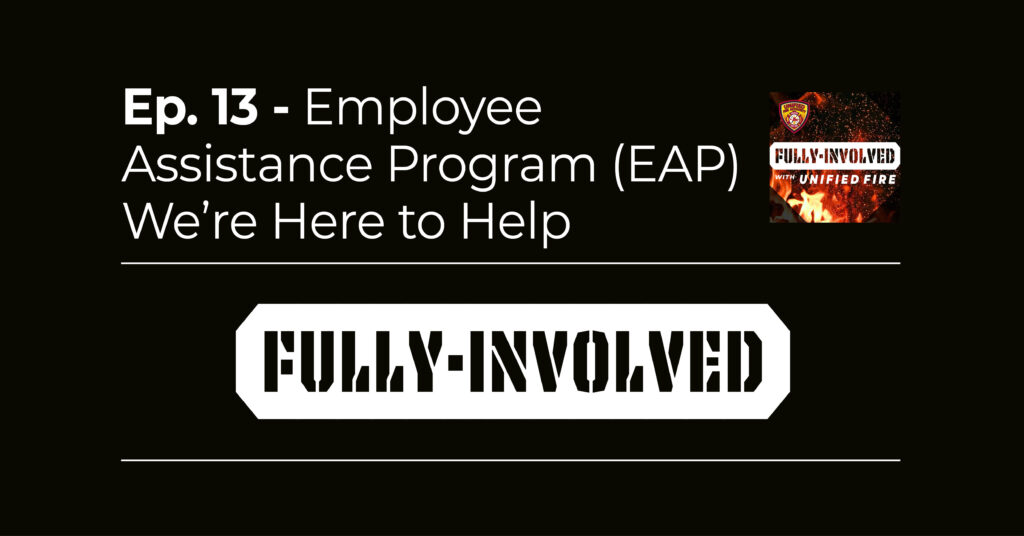 Fully Involved with Unified Fire
Employee Assistance Program (EAP) – We're Here to Help
March 22, 2021 – Season 1 – Episode 13
Available anywhere you listen to podcasts.
On this episode:
We sit down with Health & Wellness Officer Captain Layne Hilton and one of our Employee Assistance Program providers, Darren Elkins, to discuss the services available through our organization. The foundation of EAP is counseling to help with life's challenges. All employees and family members are eligible to receive EAP benefits. UFA recently switched to Blomquist Hale as our EAP provider because of their specialized First Responder Team. These providers are better equipped to help with the types of hardships we face. Children are eligible to receive assistance too – 95 percent of our current referrals are for family issues. Elementary age kids are really suffering with anxiety related to social integration post pandemic. Blomquist is offering in-person and Zoom sessions to provide service while accommodating for the individual's comfort level.

Guests:
Captain Layne Hilton, UFA's Health & Wellness Officer
Darren Elkins, Blomquist Hale's Clinical Operations Director
Follow us:
Facebook – @unifiedfireauthority
Instagram – @unifiedfire
Twitter – @fireauthority
YouTube – @unifiedfire
Don't use Spotify? You can also listen here on our Buzzsprout website.