Big Cottonwood Canyon Rescue 01.24.20
January 28, 2021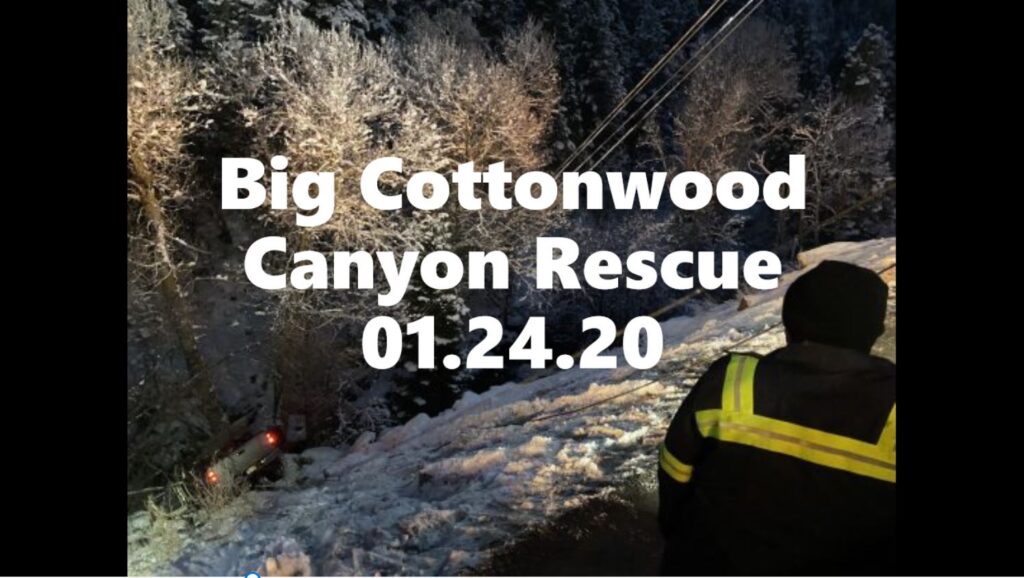 Great work put in by all responders! Our heavy rescue companies were able to assist in Sunday's technical rescue. They specialize in structural collapse, confined space rescue, trench collapse rescue, vehicle extrication, machinery disentanglement, rope rescue (high angle, low angle, rigging) and rapid intervention (Firefighter Rescue).
The UFA Heavy Rescue Program consists of two independent rescue companies strategically placed in UFA 's jurisdiction. Station 117 in Taylorsville and Station 121 in Riverton, house our Heavy Rescue Teams.
Interview: Battalion Chief Brian Anderton
Click here to view the article on KSL's website.
Image courtesy of Utah Department of Transportation.