Watch: Fireworks Safety Message – Live Cops Edition
July 6, 2020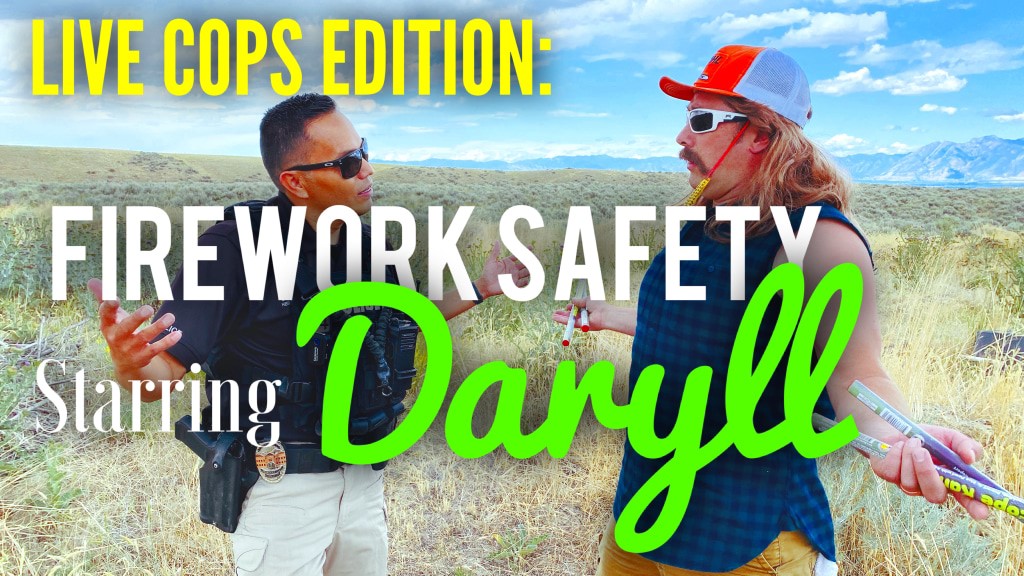 We hope you enjoy Daryll as much as we do and had a safe 4th of July!
If you saved fireworks for the upcoming holiday, please ensure that you understand the regulations for permitted use.
Here are a few resources:
In UTAH – Fireworks can be used again July 22-25, 11:00am-11:00pm (until midnight on the 24th).
Understand that even during these times of legal use, there are many areas of Salt Lake County where they are totally prohibited. This includes many peripheral benches, but also several islands of prone areas within the valley itself. It is up to the public to know if they are in an area of legal use or not (fines may be as high as $1,000).
To ensure that you are using Utah state-approved fireworks, only use items purchased from an approved in-state vendor.