Urban Search & Rescue
A FEMA Urban Search and Rescue Task Force is a team of individuals which serve as a resource for disaster response at local, state, federal, and international levels. It is comprised mainly of firefighters but includes structural engineers, medical professionals, canine/handler teams and emergency managers with highly specialized training in urban search and rescue environments.
Utah Task Force 1 (UT-TF1) is one of 28 Type I, Federal Urban Search & Rescue (US&R) Task Forces in the United States. This program brings a highly trained, multi-hazard Task Force that is especially designed to respond to a variety of emergencies/disasters including earthquakes, hurricanes, tornadoes, floods, terrorist acts and hazardous material releases. Fire department personnel that are task force members receive specialized training and skills that directly benefit UFA.
UT-TF1 has provided the required structural collapse technician training that UFA's heavy rescue specialists must have to be considered Heavy Rescue Technicians. UT-TF1 continues to partner with UFA for Special Operations program development and to enhance the technical expertise of many personnel within the department.
Division Leader
Special Operations Division Chief / Program Manager
Bryan Case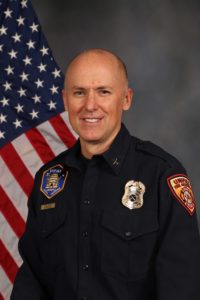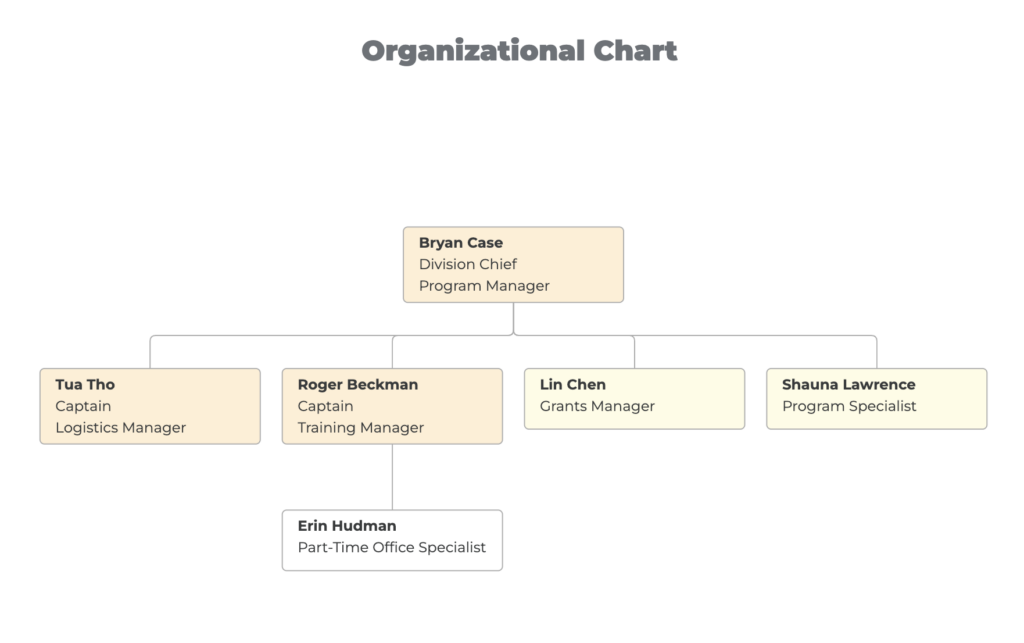 FY22/23 Accomplishments
Administrative
Successful submission of FY2022 FEMA $1.26 million Cooperative Agreement Grant
Awarded $50,000 grant from State of Utah DHS/DEM
Completion of annual member readiness event involving all members
Successful submit for reimbursement for all 2022 FEMA deployments
Response to three national-level deployment events
Enhanced relations with outside agencies

Utah National Guard CERFP (CBRN Enhanced Response Force Packages)
Utah Transit Authority
State of Utah (DEM/SERT/EOC)

Completion of memorandum of agreement with DEM for in-state deployment protections and pay
Convened a committee of representatives from each UT-TF1 participating agency
Finalized purchase of two new light fleet vehicles
Purchase of new rescue equipment with State grant funds
Awarded $150,000 Nonprofit Security grant from State of Utah to enhance security at UFA Logistics building
Deployments
Kentucky Flooding, IST deployment of two personnel July 28 – August 11
Tropical Cyclone Fiona – Puerto Rico, IST deployment of two personnel September 17-24
Hurricane Ian – Florida, IST deployment of five personnel September 25 – October 12
Training
Completed 9,668 hours of task force training in 2022
127 members attended FEMA US&R discipline-specific training in 2022
Supported 1,042 member interactions in general FEMA training events in 2022
Completed 413 hours of Water Rescue/Boat training for 76 members
New member certifications in Logistics Specialist, Tech Search Specialist, Search & Rescue Common Operating Picture (SARCOP), Medical Specialist, Canine Search Specialist, Communications Specialist, other positions
Completed member readiness event for all members
Two mock deployments of MRP-W (swift water) to Moab & American Falls
Successfully hosted FEMA-sanctioned Technical Search Specialist course in July 2022
Deployment exercise with Utah National Guard – Camp Williams
FY23/24 Action Items
Successful completion of FEMA Administrative Readiness Evaluation audit
Increase number of deployable and trained task force members, goal max of 200
Increase the number of Live Find/Human Remains capable canine teams to twelve
Conduct multiple modular/Mission Ready Package – Water (MRP-W) deployment exercises for at least 70 members of the task force in 2022
Exercise all phases of five Operation Readiness Exercise Evaluation Program (OREEP) mobilization modules for measurement of task force abilities and identify areas of improvement
Continuation of Task Force Leaders (TFLs) training; specific areas of responsibility and safety within the task force to enhance program awareness of critical task force needs
Identify additional funding sources (i.e. grants) for which UT-TF1 will qualify
Review all current agreements and MOU's and update as necessary
Complete purchase of two replacement light fleet vehicles August 2022
Further discussions with the State of Utah for a dedicated funding source (ongoing)
Extend annual recruiting efforts among all UT-TF1 participating agencies
Further employ UT-TF1 supervisory members into projects/roles to support task force administration efforts