Assistant Chief

Riley Pilgrim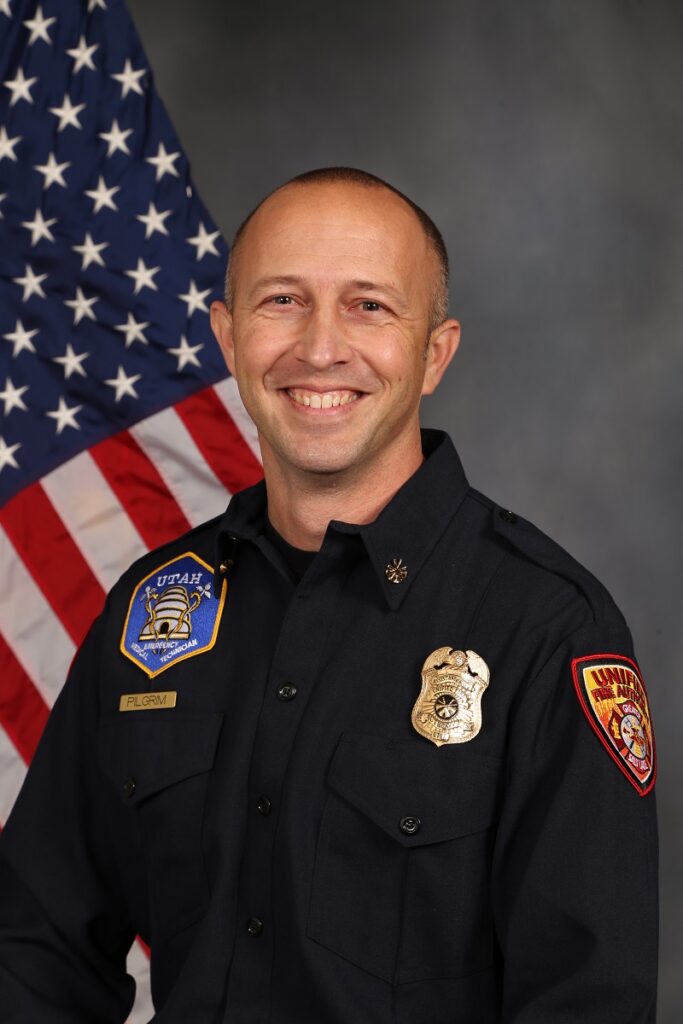 Assistant Chief of Administration and Planning
Assistant Chief Riley Pilgrim has served in the fire service for over nineteen years. He began his career in 2001 with the State of Utah, working with a variety of programs including engines, a college internship handcrew and the Lone Peak Hotshots.
In 2007, Riley joined UFA as a firefighter/EMT. He attained the ranks of Firefighter Specialist, Captain, Wildland Division Chief, Battalion Chief and in January 2020, Assistant Chief. During his time at UFA, he has been involved with Utah Task Force 1, the Wildland Division, and multiple other specialty programs. He has traveled the country in response to large-scale wildland and all-hazard incidents, and has a deep background in Emergency Management. Chief Pilgrim is a qualified Type 3 Incident Commander, Operations and Planning Section Chief, and a Division Supervisor. He maintains these qualifications through active involvement in local and state incidents. He currently functions as the Vice-Chair of the State of Utah All-Hazards Qualification Review Committee.
Riley has a Master's degree in Public Service from Utah Valley University, a Bachelor's of Science in Emergency Services Administration, and two Associates of Science(Wildland Fire Management and Fire Officer). He recently received his Supervising Fire Officer credential from the Utah Fire & Rescue Academy.
Riley was born and raised in Orem, Utah, and currently resides in Saratoga Springs with his wife and three children. He enjoys spending time with his family in the outdoors and coaching football and other youth sports in his spare time.