Assistant Chief

Dustin Dern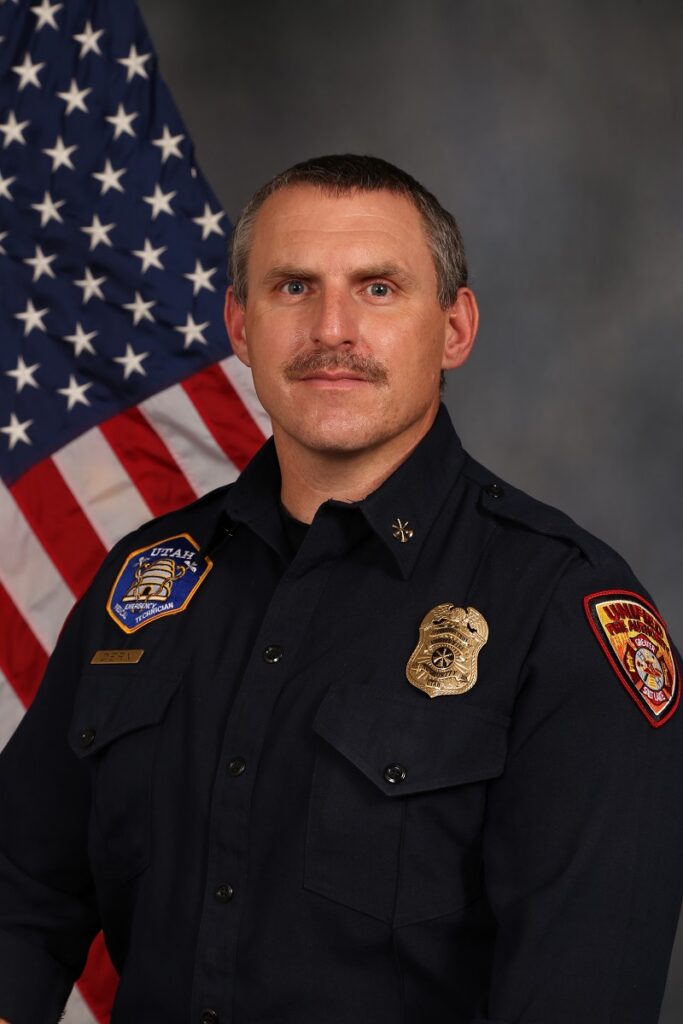 Assistant Chief of Emergency Services
Dustin began his career with Unified Fire Authority/Salt Lake County Fire Department in 2000 as a part-time firefighter and seasonal wildland firefighter. In 2002, Dustin was hired full-time and since has served as a Firefighter/EMT, Wildland Specialist, Wildland Duty Officer, Operations Captain, and Operations Battalion Chief, and promoted to Operations Chief in May of 2020.
During his career, Dustin has participated with the UFA's Wildland division, numerous committees and work groups within Operations, multiple Interagency Management Teams, and USAR. In addition to serving the local community, he has traveled the US as a Wildland Firefighter, Incident Commander Type III, Operations Section Chief, and Division Supervisor. Dustin continues to be active with interagency responses and incident management teams.
Dustin earned a Bachelor of Science in Emergency Administration (2014) and an Associates of Science, Fire Officer emphasis (2009) from Utah Valley University.
Dustin is an avid skier, biker, hiker, and runner. He has been a member of the Ski Patrol at Solitude Mountain Resort since 2000. He enjoys any outdoor activity with his family and friends. Dustin resides in Holladay, Utah with his wife of 16 years and two children.
Emergency Services Divisions:
Emergency Operations
Special Operations
Fire Training
Emergency Medical Services (EMS)
Camp Williams (Enterprise Fund)
Wildland (Enterprise Fund)