Fire Chief

Dominic Burchett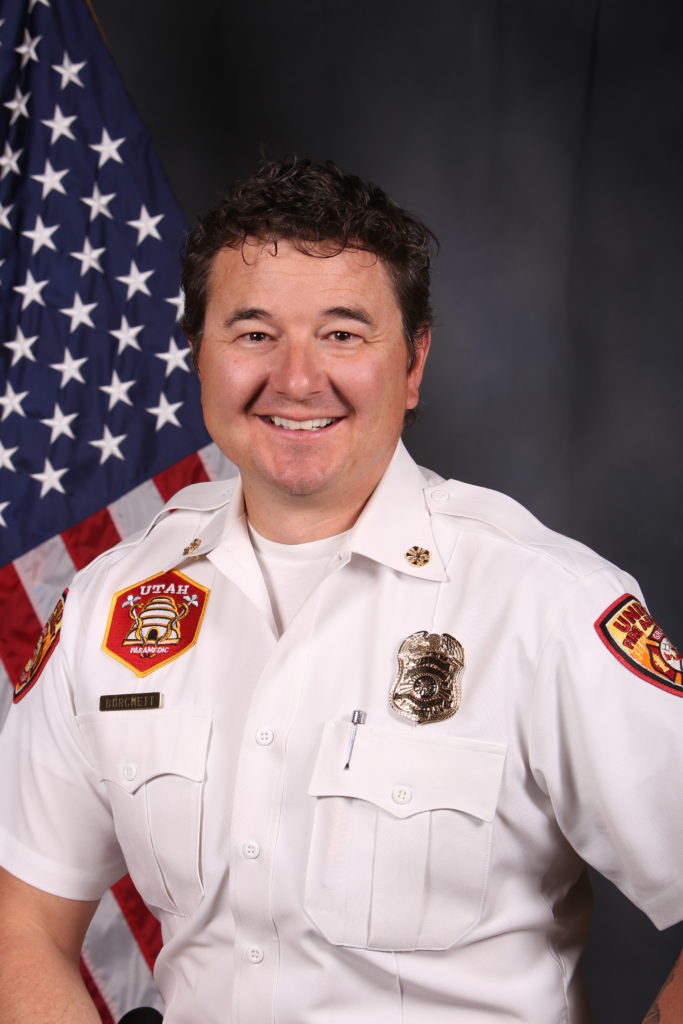 Fire Chief
Dominic began his fire service career in 1997. After 4 years working as a wildland firefighter, Forest Service Hotshot and part-time firefighter; he was hired as a full-time structural firefighter with Salt Lake County in 2001.

During his career he has served as Wildland Specialist, Paramedic, Station Captain, Training Captain, Part-time Staffing Captain, Wildland Division Chief, Assistant Chief and was promoted to Fire Chief in April of 2022.

Dominic holds a Bachelor's degree in Sociology from the University of Utah and has been a Paramedic since 2007. He is also certified in various wildland overhead positions.

Dominic was born and raised in Utah. With his wife Jillian and their five children, he enjoys spending time in the outdoors and traveling. He is a small business owner and a 5-time Ironman finisher.
Office of the Fire Chief oversees:
Administration
Executive Assistant
Legal (reports directly to the UFA Board)
Information Outreach
Emergency Management
Assistant Chiefs and Chief Financial Officer