Podcast: Managing Stress as a First Responder
September 19, 2021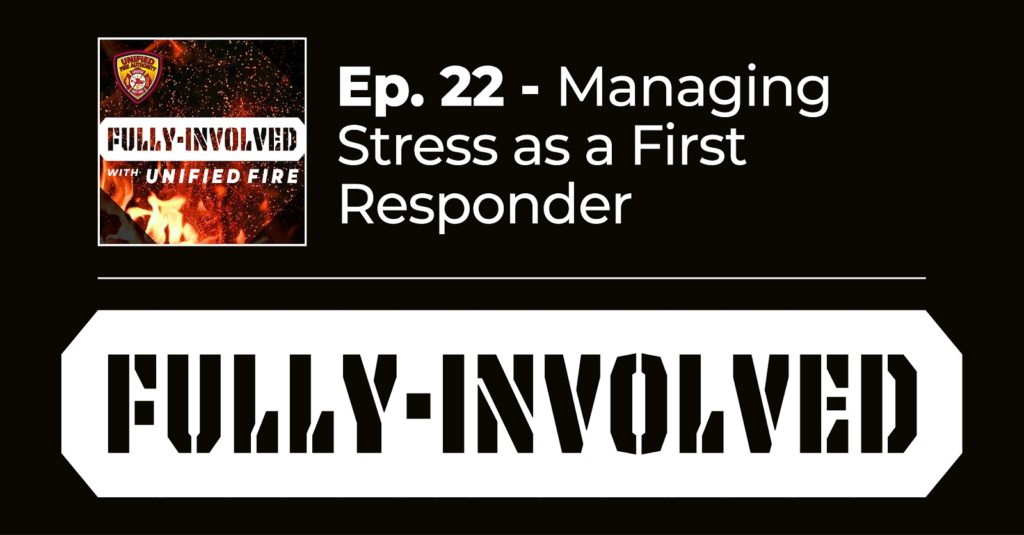 Fully Involved with Unified Fire
Managing Stress as a First Responder
Episode 22 – September 16, 2021
Available anywhere you listen to podcasts.
ON THIS EPISODE:  Health & Wellness Officer Captain Layne Hilton, and Clinical Operations Director Darren Elkins of Blomquist Hale are back this week to discuss stress.
Stress is the number one killer of firefighters, and we talk about why. Depending on how we relate to the stress we're experiencing, the consequences in the body are different.
We talk about the importance of having a creative outlet to assist with stress management, the impact stress has on the brain and body, and of course we discuss resources and ways to find help for those struggling to cope with their stress.
GUESTS:
Captain / Health & Wellness Officer – Layne Hilton
Clinical Operations Director (Blomquist Hale) – Darren Elkins
FOLLOW US:
Facebook – @unifiedfireauthority
Instagram – @unifiedfire
Twitter – @fireauthority
YouTube – Unified Fire
Episode recorded August 12, 2021.