Video: 3 Alarm Fire in Millcreek 6.16.21
June 21, 2021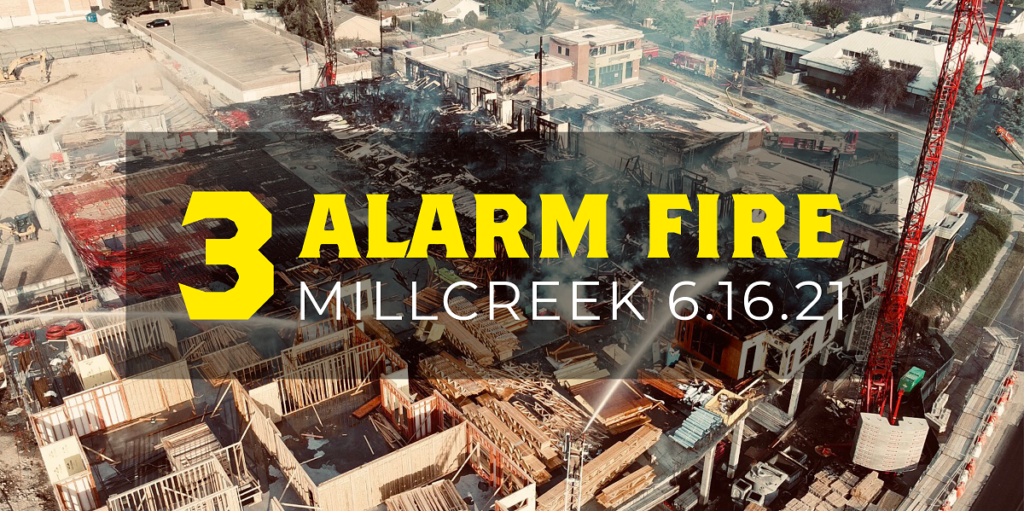 3 Alarm Fire in Millcreek
On Wednesday around 5:00 PM, our Millcreek crews were dispatched to a large structure fire near 1300 E. Miller Ave.
3 alarms were immediately struck due to the size and complexity of the fire. Overall, we utilized nearly 60+ firefighters and 20+ apparatus from 6 surrounding agencies. 1 patient was transported to a nearby hospital in alpha condition.
Cause: unknown – scene is under investigation.
What burned: 1 large apartment complex under construction + equipment, 14 small businesses in nearby strip mall. Total damage and dollar amount TBD.
We'd like to extend a thank you to all agencies who assisted including:
South Salt Lake Fire
Salt Lake City Fire
Murray City Fire
West Jordan Fire
West Valley Fire
Unified Police Department