Podcast: Introducing UFA's New Medical Director, Dr. BZ
March 1, 2021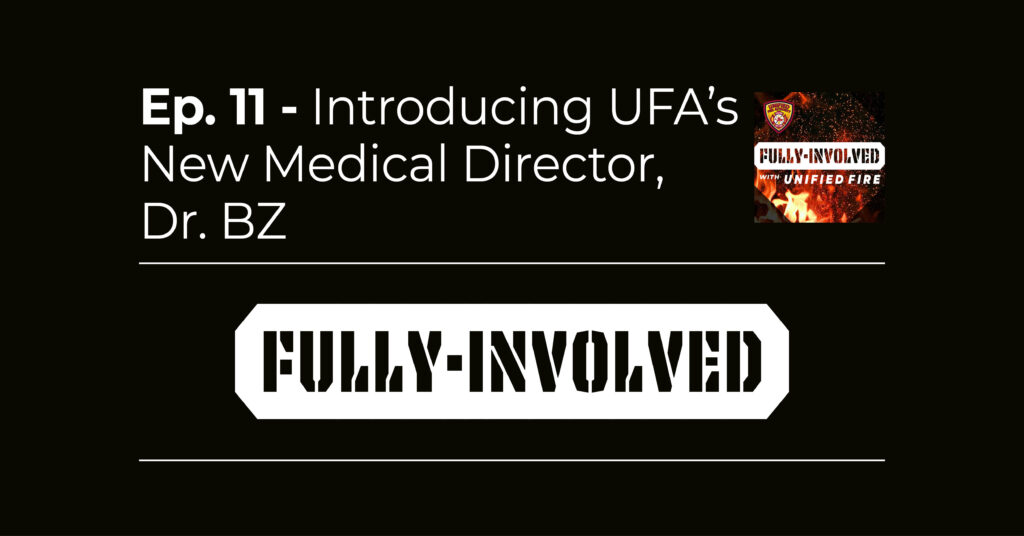 Fully Involved with Unified Fire
Introducing UFA's New Medical Director, Dr. BZ
March 1, 2021 – Season 1 – Episode 11
Available anywhere you listen to podcasts.
On this episode:
We introduce our new Medical Director, Dr. BZ. The purpose of the Medical Director is to essentially watch over and make sure we are doing things correctly in the EMS world. We function and operate under their medical license. Dr. BZ trained as an Emergency Medicine Physician and joined UFA in December 2020. He is a member of the teaching faculty at the University of Utah Hospitals and Clinics and is a member of Utah's FEMA Urban Search & Rescue Task Force 1. During the episode we hear some of the things Dr. BZ wants to focus on and accomplish, as well as changes our service providers can expect.

Guests:
UFA Medical Director Dr. Graham Brant-Zawadzki
EMS Division Chief Jay Torgersen
Captain Rob Ayres
Paramedic/PIO Matthew McFarland
Follow us:
Facebook – @unifiedfireauthority
Instagram – @unifiedfire
Twitter – @fireauthority
Don't use Spotify? You can also listen here on our Buzzsprout website.