Podcast: Welcome Class 54 – UFA's Largest Recruit Camp Starts Today
February 1, 2021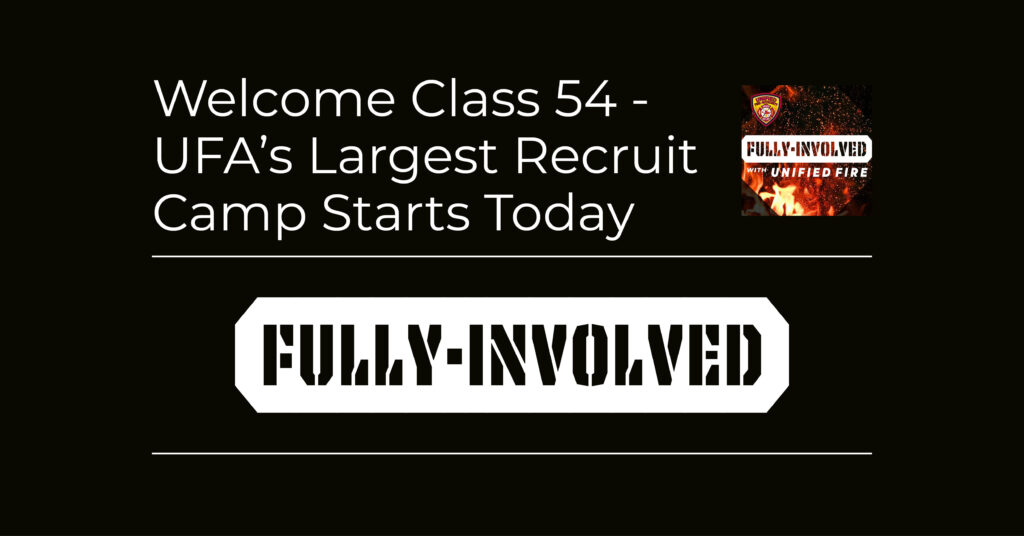 Fully Involved with Unified Fire
Welcome Class 54 – UFA's Largest Recruit Camp Starts Today
February 1, 2021 – Season 1 – Episode 9
Available anywhere you listen to podcasts.
Don't use Spotify? You can also listen here on our Buzzsprout website.
On this episode:
Today is February 1 – day one of recruit camp for Class 54. With 36 individuals, this will be the largest camp in UFA history. Members of our training staff and cadre join us to give an overview of what the camp will be like, what our recruits can expect, and the adjustments they've made to maintain a cohesive unit while splitting some weeks into two groups. We also learn more about our guests' backgrounds, the readiness they strive for Class 54 to achieve by graduation, and how the staff/cadre deal with the pressure of shaping the future of UFA. Needless to say, we all have first day jitters.
This episode is brought to you by The Chad Mustache Wax, not only available in November.

Guests:
HazMat Specialist Sean Garrett (Fire Training staff)
Paramedic Tommy Miller (Cadre)
Paramedic Chad Pate (Cadre)
Follow us:
Facebook – @unifiedfireauthority
Instagram – @unifiedfire
Twitter – @fireauthority