Special Operations
About Special Operations
UFA Special Operations is comprised of the Hazardous Materials (HM) Program, Heavy Rescue (HR) Program and personnel that perform water rescue, ice rescue and backcountry/avalanche rescue. These programs are strategically spread throughout UFA response areas and operate as crews in UFA fire stations. In addition to providing medical and fire response, these crews respond with advanced skills and abilities to manage highly technical incidents. The personnel that contribute to these programs have committed thousands of hours to become subject matter experts in their respective disciplines.
UFA Hazmat stations #124 and 126 operate with specialized equipment to detect, monitor and mitigate dangers involved in hazardous materials incidents.  Hazmat personnel respond with specialized PPE and apparatus and are highly trained and equipped to mitigate leaks, spills, and provide response support to/with other responding UFA crews on fires or technical rescue incidents. 
UFA Heavy Rescue stations #117 and 121 provide technical rescue capability to include rope rescue, confined space rescue, heavy machinery/vehicle extrication, trench rescue, structure collapse rescue and perform Rapid Intervention Team (RIT) functions on working fires and other complex incidents. The majority of UFA Heavy Rescue program personnel are subject matter experts, instructors in advanced rescue disciplines, water rescue specialists and leaders within Utah Task Force 1.
Specialized rescue teams perform water rescue from both static and dynamic water sources year-round. Station 123 performs surface water and ice rescue work using specialized PPE and boats. Stations 116, 117, and 121 are all trained and equipped to perform swift water rescue. Our heavy rescue programs also partner with other search and rescue agencies to perform rescues in the backcountry.
Many of the personnel that are assigned to these programs are also members of Utah Task Force 1. As the Sponsoring Agency for UT-TF1, UFA realizes benefits to within these programs as much of the training and certification comes by way of the task force.
Division Leader
Special Operations Division Chief
Bryan Case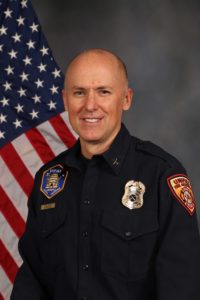 Organizational Structure

FY22/23 Accomplishments
Assigned six new Paramedics to the Hazmat Program
Promoted and assigned three new Technicians to the Hazmat Program
Assigned one new Captain to the Hazmat Program
Assigned three new Paramedics to the Heavy Rescue Program
Promoted and assigned one new Technician to the Heavy Rescue Program
Updated HR Library in Learning Management System (LMS)
Furthered process to train additional water rescue instructors to UFA/UT-TF1 programs
Completion of all annual ice and swift water rescue certification/refresher courses
Completion of formal UFA Heavy Rescue School
Completion of formal Hazardous Materials Technician school
FY23/24 Action Items
Support evolution-based training among special operations stations/crews to ensure cohesion and operational effectiveness and efficiency.
Sustain hazmat awareness and operations training throughout UFA by leveraging Special Operations programs to assist Fire Training in delivery of required training
Instruction/certification of personnel through UFA Hazmat Technician school
Enhance recruitment among new UFA firefighters to build interest in our special operations programs by presenting at recruit school, paramedic school, and through UFA website
Create opportunities to engage UFA engine and truck companies in special operations trainings
Look for opportunities to engage special operations crews in training and education with community partners
Provide more opportunity for special operations programs to instruct technical disciplines
Conduct annual refresher of UFA wellness and resiliency education/training to support personal and professional health
Continue review/update of task books for Special Operations programs
Continue review/update/development of all pertinent UFA HR/HM/Water response policies and operational protocols
Complete a review of the UFA Heavy Rescue Program