Information Technology
About Information Technology
UFA Information Technology (IT) supports the mission of the organization by providing expert and comprehensive information technology and communications support to field personnel and administration. This enables them to save lives, protect property and strengthen community relationships. We provide this support in a professional and fiscally responsible manner. This includes, but is not limited to:
End-user desktop support
Server support
Software support
Special projects
Security monitoring and design
Network connectivity and administration
Communications support, including radios and peripherals
Hardware installation and connectivity for all apparatus in the field
Division Leader
Business Technology & Intelligence Manager
Casey Bowden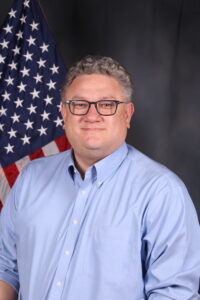 Organizational Structure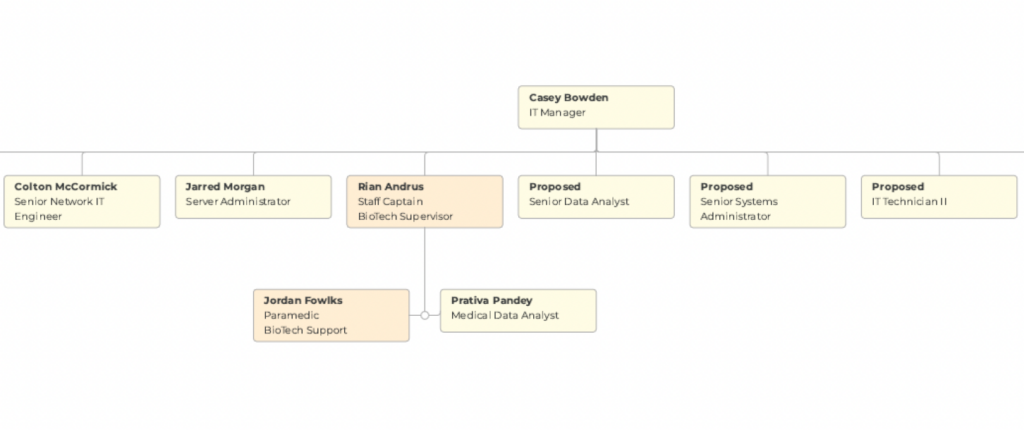 FY22/23 Accomplishments
Replace firewalls and internet routers at all UFA facilities to maintain security and upgrade monitoring capability against cyberattacks
Replace department-wide WiFi system to eliminate outdated hardware and provide better connectivity for end-user devices
Replace core network switches to eliminate outdated hardware
Move IT and Communications systems to new fire station 125 when construction is completed and ensure technology needs are met
Continue project to replace batteries on firefighter two-way radios to improve radio performance and increase battery life
Avaya desk phone system upgrade to allow for sustained maintenance.
FY23/24 Action Items
IT Transformation
Implementation of Information Technology Service Management (ITSM)
Align Information Technology Policy with all 18 CIS Controls
Increase Business Continue agility
New handheld radio programming and distribution