Information Outreach
About Information Outreach
The goal of Information Outreach (IO) is to improve the safety and well-being of the public through proactively communicating UFA's Vision, Mission and Values with internal and external stakeholders.
Information Outreach accomplishes this through:
Reputation and Brand Management
Media Relations
Internal Communications
Social Media Strategy
Website Management
Community Relations & Education (Station Tours, Community Events, CERT Classes, CPR Classes)
Division Leader
Director of Communications
Nile Easton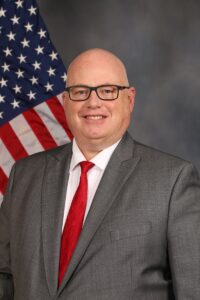 Organizational Structure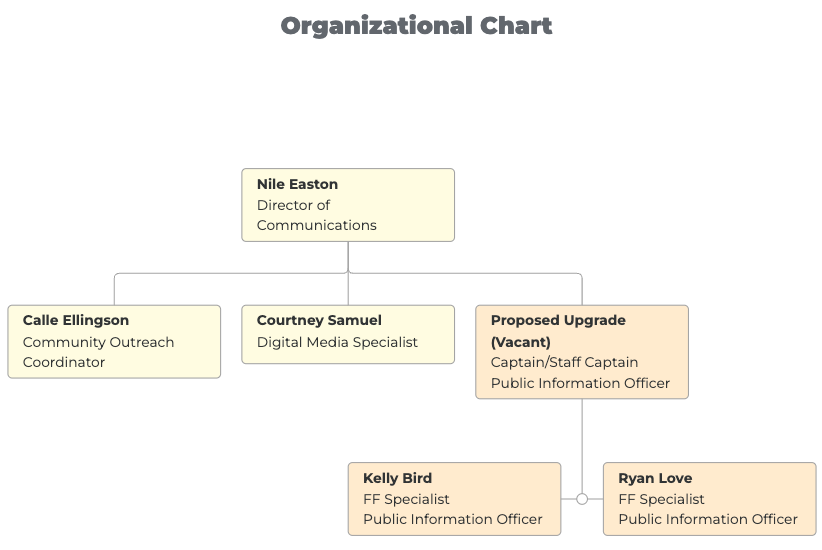 FY22/23 Accomplishments
Media Relations
Pitched 28 proactive stories to media aimed at improving the safety of our residents
Gained 213 total media mentions
Internal Communications
Produced 12 "Questions for the Chief" podcasts to help address concerns from employees
Reformatted and held 9 promotion ceremonies that honored our employees. Held a "changing of the guard" ceremony for UFA's new Chief. Reformatted and held an awards ceremony to highlight outstanding performance by our employees. Social Media Results (followers)
Instagram: (6314) 9% increase
Twitter: (14,900) 2% increase
Facebook: (14,965) 7% increase
YouTube: (6870) 45% increase
Website Management
Website bounce rate 60%
91,000 total hits to UFA web page
Highest traffic sections are fireworks restrictions and recruitment
Community Relations
Held five community pancake breakfasts attended by more than 2000 people
Scheduled 115 school and church visits by UFA crews
Held 220 station tours
Events: 210 staffed community events
Additional accomplishments from 2022 Action Items
Successfully planned and held Class 55 graduation live, created a video production of the event for those who could not attend
PIOs successfully hosted monthly Zoom board meetings
Hosted a hybrid/Zoom vacation draw
Held a Centennial celebration banquet for our employees.
Redesigned a new badge for UFA Personnel after the Centennial
Developed a new badge for our sworn employees
Worked with YouTube to monetize the UFA YouTube channel, bringing in hundreds in revenue to be applied directly towards further content delivery to our communities
FY23/24 Action Items
Increase the quality and quantity of community interest-centered video production. This will include safety focused videos, recruitment videos and incident-related videos.
Review web trends and prepare a report on the current effectiveness of the UFA website and project a horizon for a redesign.
Use social media tools, pitches to local media and the creation of videos to highlight the different services that UFA can provide to our communities
Continue work with fire prevention and the medical division to help communicate Community Risk Reduction efforts
Create materials to market working at UFA that can reach diverse populations
Review and improve internal recognition ceremonies and gatherings.