Information Outreach
About Information Outreach
The goal of Information Outreach (IO) is to improve the safety and well-being of the public through proactively communicating UFA's Vision, Mission and Values with internal and external stakeholders.
Information Outreach accomplishes this through:
Reputation and Brand Management
Media Relations
Internal Communications
Social Media Strategy
Website Management
Community Relations & Education (Station Tours, Community Events, CERT Classes, CPR Classes)
Division Leader
Director of Communications
Nile Easton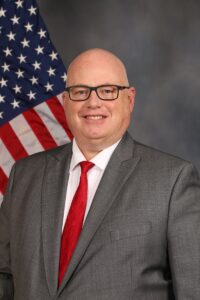 Organizational Structure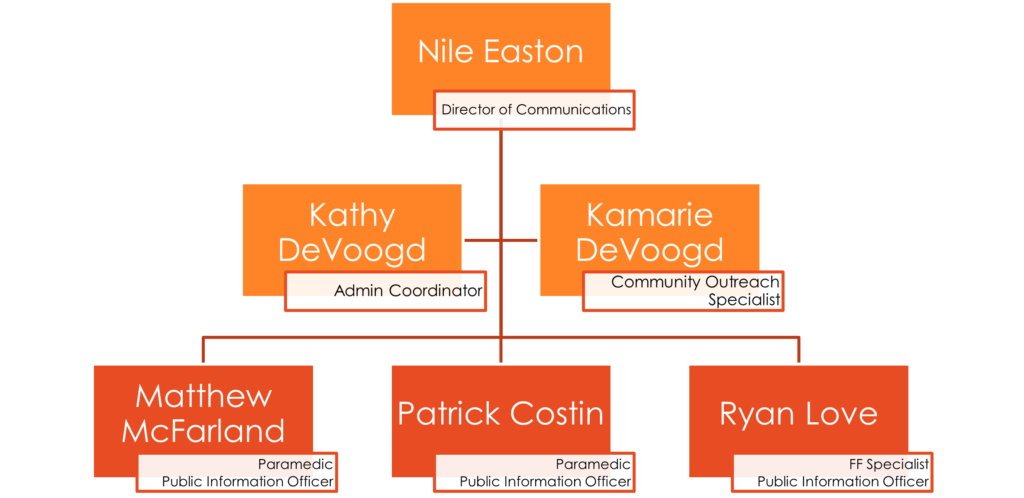 FY20/21 Accomplishments
Media Relations
Pitched 33 proactive stories to media aimed at improving the safety of our residents.
Gained 383 total media mentions, with dozens occurring by out of state and national media during our deployments to California and Oregon
Internal Communications
Produced 12 "Questions for the Chief" videos to help address concerns from employees
Produced podcasts aimed primarily at internal audiences that had 7,233 total downloads.
Creatively found solutions to continue recognizing and honoring our employees during COVID-19
Social Media Results (followers)
Instagram: (4,175) 33% increase
Twitter: (13,265) 33% increase
Facebook: (13,361) 9% increase
YouTube: (2,340) 616% increase
Website Management
Website bounce rate 58.7%
192,875 page views
70 community articles posted
Community Relations
312 tours and off-site visits or drive-bys
Events: 153 staffed community events
Additional accomplishments from 2010 Action Items
Successfully planned and held Class 53 graduation via live stream due to COVID-19
Became proficient and hosting monthly ZOOM board meetings
Hosted Zoom only vacation draw
Provided funeral support to one member and one retiree death.
Promoted department recruitment that saw 902 individuals subscribed to the 2020 interest list.
Hosted two social-distanced workshops at Fire Training for 80 potential recruits
Launched a new video series "Where Did Your Journey Begin" to promote working at UFA.
FY21/22 Action Items
Support the Liaison program to improve monthly reports to reflect UFA's month to month efforts with information that our communities want most
Improve community posts to our website and provide critical information to our communities via social media during emergency events
Use social media tools, pitches to local media and the creation of videos to highlight the different services that UFA can provide to our communities
Target diverse communities with fire safety programs like apartment safety, etc.
Create materials to market working at UFA that can reach diverse populations
Produce a bi-monthly podcast targeting improved mental health of our employees