Fire Training
Follow Fire Training
Stay informed by the Fire Training Division as they prepare the hands-on education and training experiences you see taking place at our Magna training grounds.
About Fire Training
It is the purpose and service of the Unified Fire Authority Fire Training division to match the best practices in the industry. Increase our member's knowledge, skills, and abilities to meet or exceed Unified Fire Authority Standards within the framework of ISO, NFPA, OSHA, and State requirements. We strive to increase our performance in saving life and property and ensuring the safety of our members through purposeful and meaningful training.
Division Leader
Fire Training Division Chief
Wade Watkins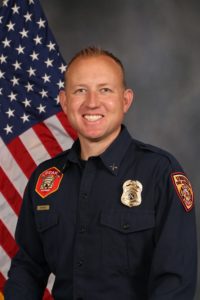 Organizational Structure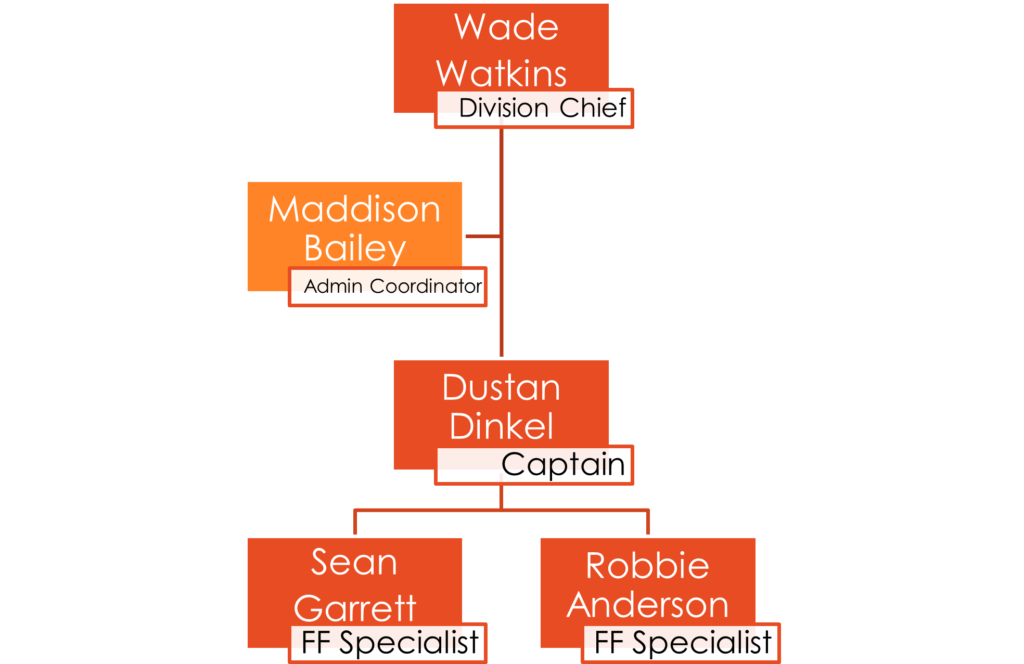 FY20/21 Accomplishments
Planned and successfully completed a concurrent sixteen-week recruit camp graduating 33 new Firefighters, working seven days a week for nine of the sixteen weeks
Supported 38,796 hours of fire-related training for Operations personnel through LMS
Successfully maintained the new Firefighter Apprenticeship program supporting a career path for our new Firefighters within UFA's professional development plan
Direct training contact hours by Fire Training staff totaling 2,424 hours
Delivered a search and rescue class to all Emergency Operations personnel
Continued to build relationships with local agencies to deliver joint Active Shooter Hostile Event trainings to all UFA and police Operations personnel, resulting in multiple training deliveries (including Unified Police Department, Cottonwood Heights PD, Riverton Police Department, Herriman Police Department, Salt Lake Community College, and Utah Highway Patrol)
Standardized the Fire Training yearly calendar
Had involvement in every phase of the Firefighter hiring process
Delivered UFRA courses, Officer I, Instructor I, ADO, and Company Officer Inspector courses
Supported the Valley Training Alliance Rescue Task Force (RTF) committee in conjunction with all law enforcement agencies in the valley
Completed a forcible entry mobile prop and developed a cadre to support delivery
Successfully focused Fire Training efforts on our own department, meanwhile continuing good relationship and training opportunities for surrounding agencies
Continued cleanup of training grounds and structures, making it a more professional atmosphere
Assisted Logistics with annual hose testing
FY21/22 Action Items
Fire Training strives to remain in line with UFA's strategic plan, professional development plan and goals: providing best practices, pride of service, and investing in our human capital.
Actively lead the Valley Training Alliance through training and operational standards
Prepare the Fire Training campus for future improvements
Develop a five, ten, and 50-year capital plan for the Fire Training grounds and continue planning with Facilities to build a new warehouse and training facility in Magna
Prepare 30 plus recruits to serve UFA's fifteen communities
Work with the Operations Policy Work Group on revisiting and updating UFA's standard operational guidelines and policies throughout the year
Deliver four training events for Operations personnel, capturing at least 85% of personnel with the remainder to be taught at the station from the Captain and crew members. This will be delivered via training staff in conjunction with cadre members. This will range from multi-company drills, company training, to one-on-one training
Maintain the apprenticeship program, working in the mentorship program with the new Firefighters throughout the year