Holladay Lions Rec Center Pool Training Collaboration
December 31, 2019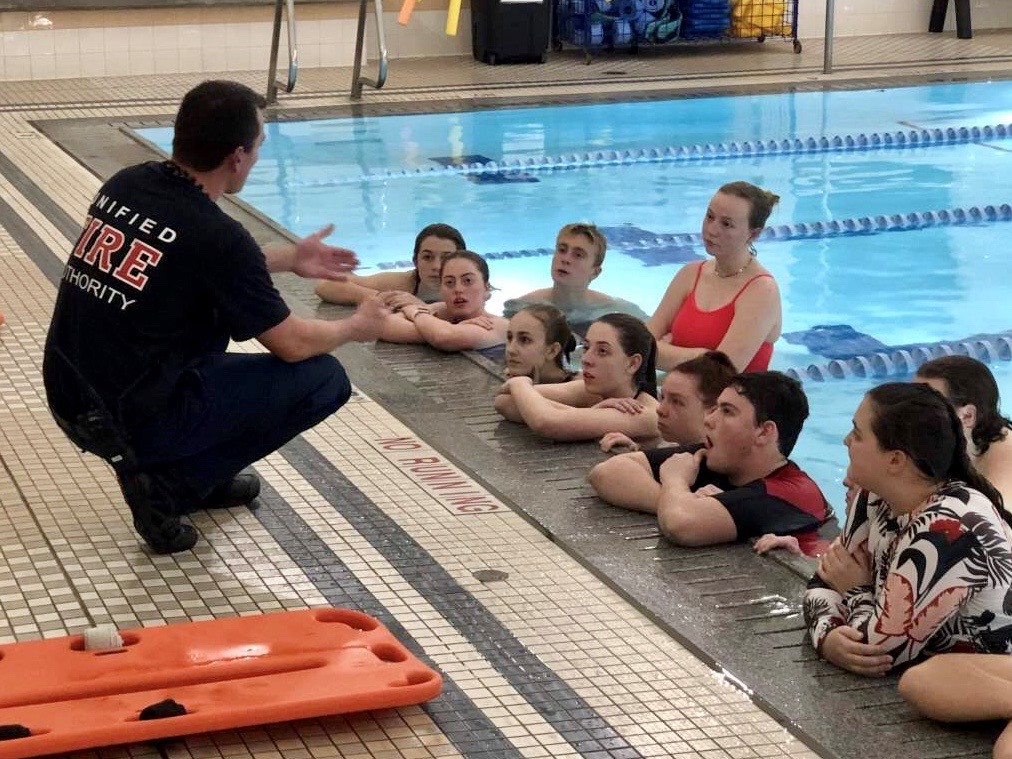 The coordinator of the Holladay Lions Recreation Center visited Station 104 on December 21 with a unique inquiry to see if the crew could assist with training for some of their new lifeguards.
Captain Armen Jacobs and the A Platoon crew gladly accepted the invitation, and later spent that evening with the club's employees and staff teaching spinal immobilization, team work and basic life support skills.
The crew was able to teach 40 lifeguards and staff at this event.
Valley-wide, our department participates in hundreds of community events each year, so if you are interested in seeing your crew at an event please schedule two weeks in advance to help with proper planning.
And as always, 911 calls and emergencies will take priority while the crew is in service.
Paramedic Eric Benson teaching basic life support skills.

Firefighter Keloni Kamalani teaching spinal immobilization in a water simulated head or neck injury situation.