Pedestrian Safety
June 5, 2019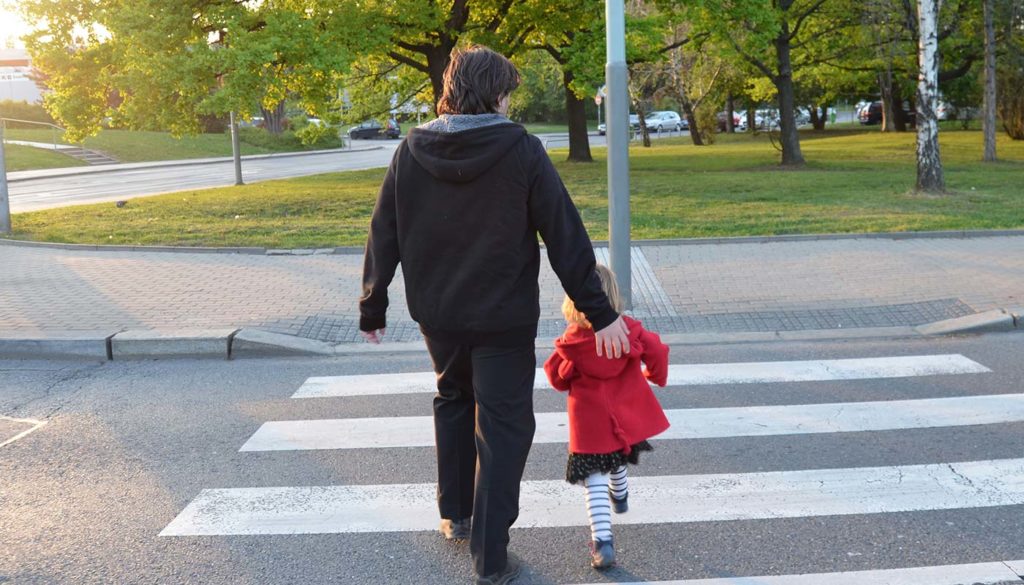 Simple Safety Tips
Pedestrian injuries and deaths can be prevented by following some simple tips:
Cross streets at crosswalks, signals or corners.
Always remember to stop a safe distance away from the curb, then look and listen for traffic.
Remember to STOP – look left, look right, then left again before starting to cross.
If a parked car is blocking your view, step to the front of the car, look left, look right, then left again before starting to cross.
Obey all traffic signs and signals.
Push "Pedestrian Walk" button for the "WALK" signal. It will give you more time to cross the street.
If there is no traffic signal, wait for a break in traffic before starting to cross.
Make eye contact with drivers before crossing – be sure the drivers see you.
When walking at night, make sure you can be seen. Wear reflective, bright or light colored clothing.
Do not use alcohol or any other drugs when moving in or around traffic in any way – even walking!
Always walk on the sidewalk. When there are no sidewalks, walk on the left-hand side of the street. The traffic will be coming toward you, so drivers will be able to see you.
Teach children to cross in front of a bus; children should stay away from the side or back of the bus where the driver cannot see them.
Especially for Children
Cross only with a parent or crossing guard at major streets and intersections.
Always listen to and obey all crossing guard directions.
Stand in the "Safety Zone" (the Safety Zone is two giant steps back from the curb) until the crossing guard signals it is safe to cross the street.
Walk carefully. No running or horseplay while crossing the street.