Station 104 Grand Opening
June 4, 2014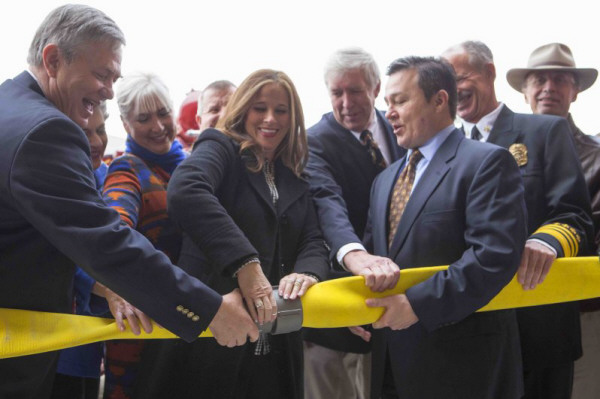 Station 4 was Salt Lake County's fourth station that was established on October 1, 1943 in the garage of Glen Hintze on 4800 South Holladay Blvd. At the time of opening it was staffed with volunteer firefighters.
Prior to 1943, firefighters would respond to calls in the Holladay area from Station 1 which was located on State Street. 12 years later, in 1955 an actual station was built on Holladay Blvd.
It was staffed with two full-time firefighters as well as nine volunteer firefighters. Since being built in 1955, the station has had several remodels and additions to help firefighter respond in an efficient and effective manner.
However, around 2004 the station was condemned due to aging and was deemed unsafe for the crews to live in. The crews moved into temporary trailers located directly behind the station until a new station could be completed.
In 2012, Holladay City broke ground for the new Station104 that is located on 2210 East Murray Holladay Blvd. The station was completed in December 2013 and the Ribbon Cutting took place on January 7, 2014. The station will house five full-time firefighters that are available 24/7 to serve the citizens of Holladay City.